This section contains pictures and descriptions of the MHD motor, static display and boat which I used in my presentation.
Firstly, you need to see how many batteries you need to carry on the boat. By experimentation and calculation it was found that the force produced by a current of 3A, supplied by a 9 volt battery, would do nicely. Is 9 volts enough to produce this current in a saturated salt water solution?
A is the cross sectional area of the material in which the current is traveling
is the conductivity of the material
In this case the material is a saturated salt water solution and:
The Motor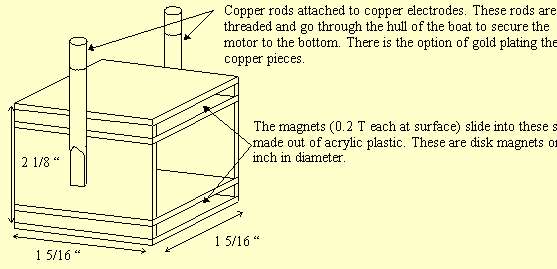 The Static Display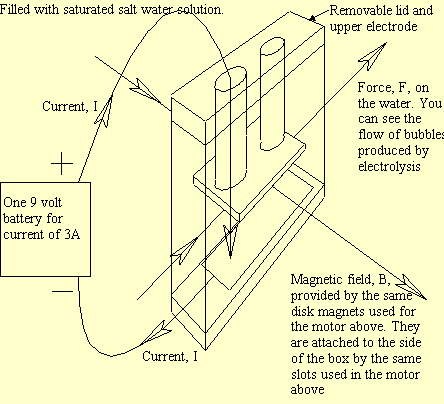 The Boat was made out of a large piece of plastic Styrofoam and looked a bit like a barge.
The motor was attached to the bottom by the copper rods (see above). The batteries and switching mechanism (to switch the polarity of the electrodes) were contained in a waterproof Tupperware container mounted on top of the barge.
(Sorry, no picture due to technical difficulties. You're just going to have to imagine it.)